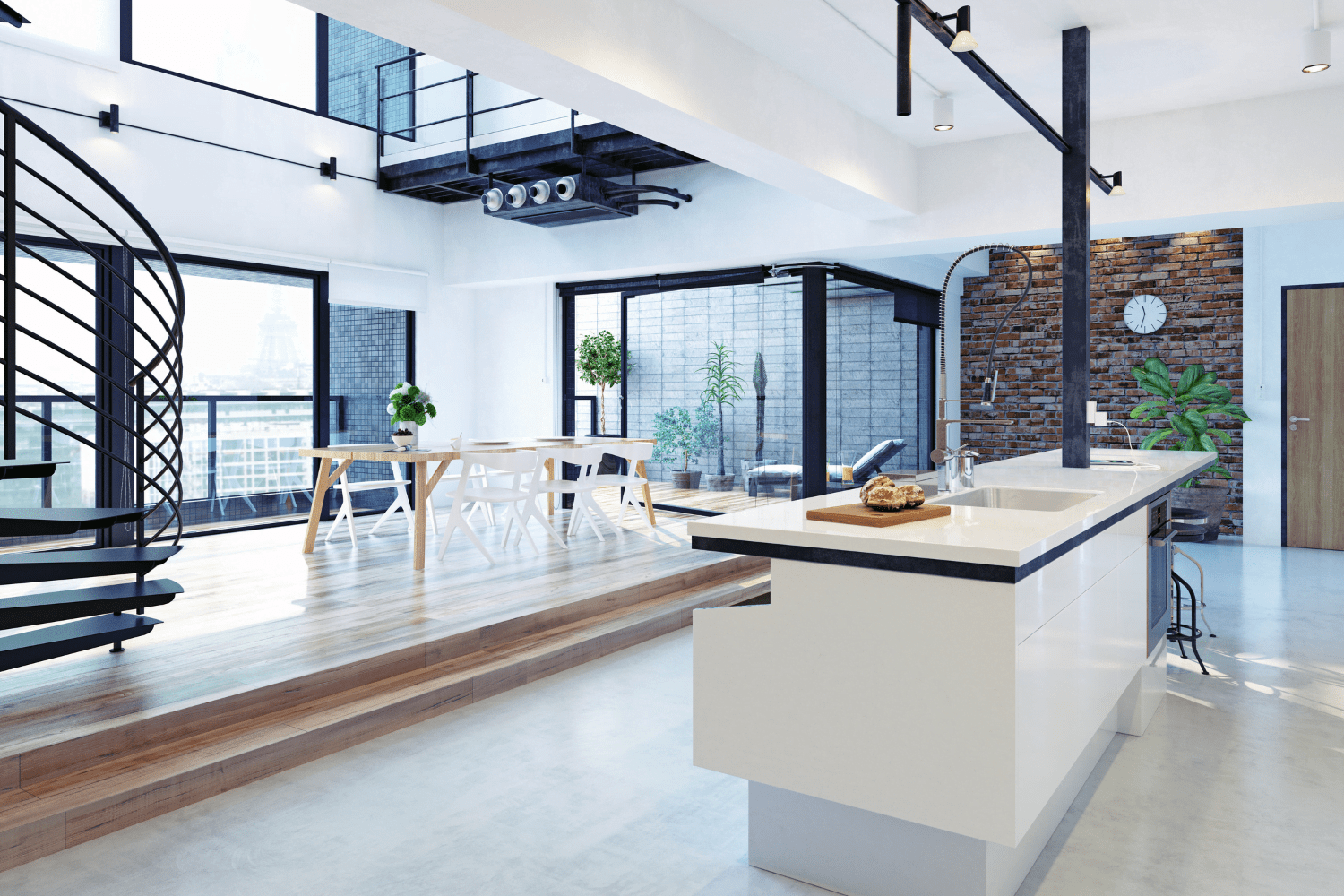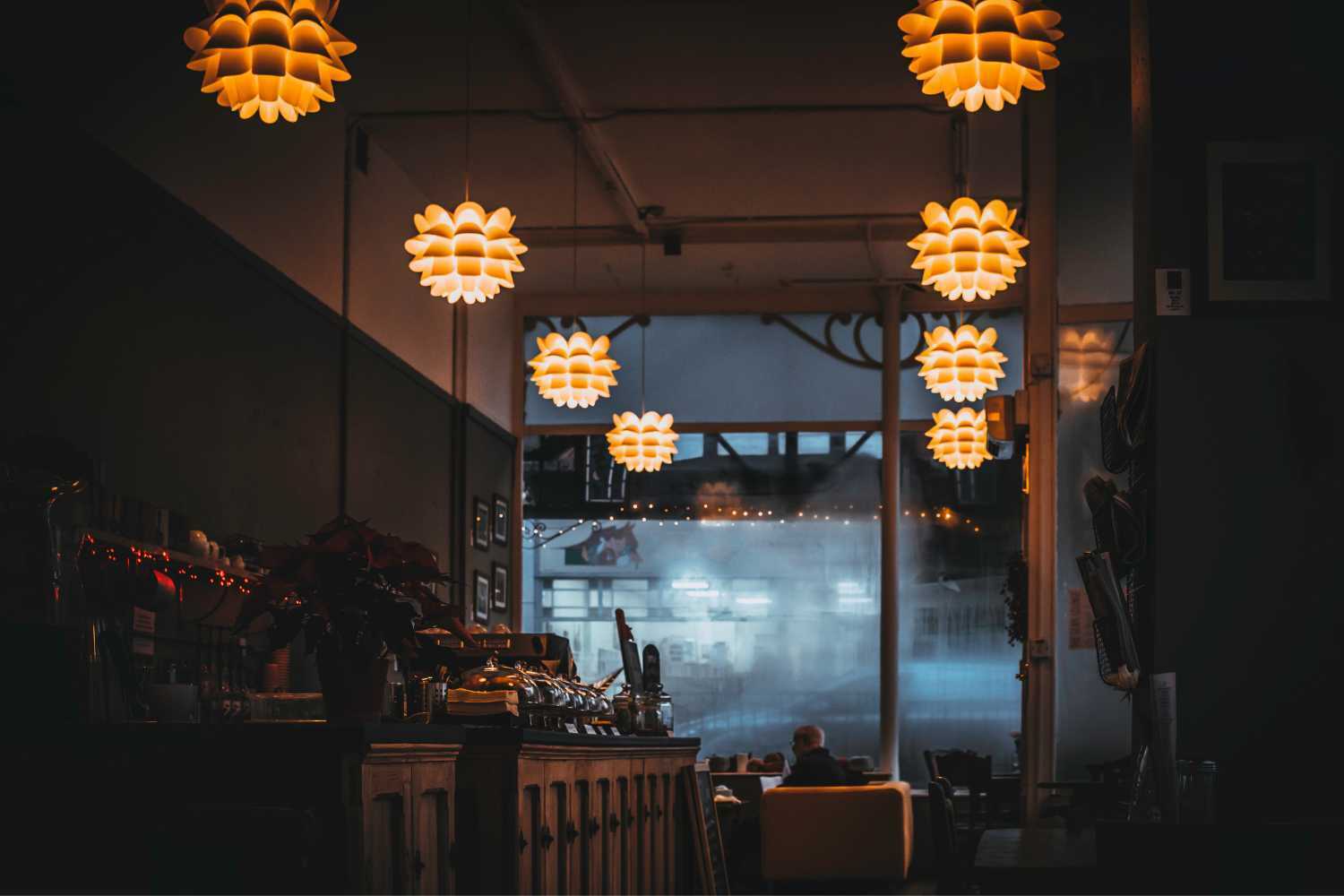 3, 4 & 5 BHK HOMES
PRICE STARTING 3.50 CR*
EXPERION SECTOR 45 NOIDA: THE GLEAMING JEWEL REDEFINING NOIDA'S REAL ESTATE HORIZON"
Your journey with Experion Noida Sector 45 isn't just about finding a home; it's about discovering "The Positive Side of Life." With Experion, you're investing not just in property but in a legacy. 
As the curtains draw on our in-depth exploration of Experion Sector 45 Noida, it's essential to encapsulate its inherent promise and potential. The world of real estate, especially in a burgeoning hub like Noida, often sees countless projects vying for attention. Yet, only a select few genuinely redefine the landscape and set benchmarks others aspire to meet.
Experion Sector 45 Noida emerges not merely as another housing project but as a symbol of unparalleled luxury, design innovation, and strategic excellence. By interweaving their illustrious legacy from Gurgaon with Noida's residents' distinctive needs and aspirations, Experion Developers presents a harmonious blend of the past's successes with the future's promise.
Experion Noida: Setting New Standards in Urban Luxury Living
In a cityscape rapidly transforming with towering skyscrapers, Experion Noida makes a defining statement. It isn't merely about constructing homes but reimagining luxury living. Several unique aspects set this project apart from its contemporaries, marking it as a beacon of architectural brilliance and thoughtful design. Here are the defining highlights that make Experion Noida an epitome of luxurious urban living
1.The Pioneering 4-Level Podium Design:
Experion introduces Noida to its first 4-level podium-based project. This innovative design ensures multi-level amenities and facilities while maximising utility and space. It's not just about living; it's about living elevated.
2. First-Time Entry into the Noida Real Estate Market:
 Experion Developers set their sights on Noida, another realty goldmine. And if their past is any indication, Noida is in for a treat. With their expertise and relentless pursuit of perfection, Experion is bound to reshape the real estate landscape here.
3. Superior Carpet Area Efficiency:
Every square foot count at Experion Noida. The project boasts unparalleled efficiency in carpet area utilisation, ensuring residents receive more usable home space. It's a testament to Experion's promise of delivering unmatched value.
4. A Green Oasis Amidst Urban Landscape:
Stretching over 3 acres right at the project's forefront, a thematic garden awaits residents. This expansive green space, with theme landscaping, offers a serene escape from the urban hustle. Whether it's a morning jog or a leisurely evening stroll, residents can immerse themselves in nature's bounty without stepping out of their residential complex.
5. Exclusive Clubhouse Extravaganza:
Luxury is not just defined by the living spaces but also the amenities that accompany them. The 30,000 sq ft clubhouse is a testament to this. Catering to just 300 units, this opulent space promises many recreational activities and communal engagements. The clubhouse is a hub of luxury and leisure, from a state-of-the-art gym to exquisite banquet spaces.
6.The Elevated Lifestyle Experience
The design innovation at Experion Sector 45 Noida is evident from the outset. The project features a unique 4-level podium. But, what's so special about it? Well, the actual residential units commence from the 5th floor, ensuring extended horizon views of the sprawling city and lush landscape. Imagine waking up every day to an unobstructed panorama – it's luxury redefined.
7.
Experion Noida 3BHK Residences:
Spanning an expansive 2800 square feet, these homes are meticulously designed to cater to the needs of modern families. Each room is a testament to thoughtful planning, ensuring ample space for relaxation, recreation, and cherished family moments.
8.
Experion Noida 4BHK Residences
: 
For those who desire even more spacious surroundings, the 3300 square feet 4BHK apartments are the epitome of grandeur. Every inch of these homes exudes elegance, with generous living spaces that allow residents to indulge in the luxury they deserve.
9.
Towering Heights at Experion Noida:
The Highrise buildings soar up to a dizzying 42 stories, offering residents panoramic views of the city skyline and beyond. Living in one of these units provides an unparalleled experience, where the horizon seems just an arm's length away.
10.
Architectural Highlights of Experion Noida
: 
A significant highlight of Experion Noida is its pioneering 4-level podium-based design, a first for Noida. This innovative approach maximizes space utility while providing a range of amenities at varied levels. Another standout feature is the unparalleled efficiency in carpet area utilization. Residents get more room per square foot, a testament to Experion's commitment to delivering value at every turn.
The project's distinct features, such as its unique 4-level podium offering expansive horizon views, its commitment to eco-friendly practices, and its strategic positioning in Sector 45, provide an elevated living experience. Moreover, the meticulous attention to detail evident in every nook and cranny of the development speaks volumes of Experion's dedication to quality and its unwavering commitment to its patrons.
Experion Sector 45 Noida isn't just another project on the city's skyline; it's poised to become its gleaming jewel. This project emerges as a beacon for those yearning for a confluence of contemporary amenities, architectural prowess, and a touch of nature's serenity. As Noida continues its trajectory towards becoming a real estate haven, Experion's newest venture promises its crowning glory, beckoning discerning homeowners to a realm of luxury, comfort, and community.
Experion Developers: Pioneering Excellence in Real Estate
Gurugram stands as a testament to India's rapid urban development. Amid its towering skyscrapers and expansive residential areas, Experion Developers emerges as a beacon of excellence and innovation in real estate. Experion Developers is now expanding its horizon to Noida with its upcoming residential project at Sector 45 Noida.
Experion Noida: Rooted in Strong Foundations
Backed by the robust financial prowess of Experion Holding Pte. Ltd., Singapore, the dedicated real estate investment wing of the colossal $2.5 billion AT Holdings group of companies, Experion isn't just another name in the realm of property development. It's a name that carries a legacy of trust, commitment, and unparalleled quality. This 100% FDI-funded entity has made substantial inroads in the real estate sector, carving a niche for itself on the global map.
Experion Developers: A Legacy of Distinction
With a whopping 5.5 million square feet of successfully delivered projects, Experion's foray into the real estate world speaks volumes about its commitment to quality and innovation. The diverse portfolio encompasses everything from townships, group housings, and commercial landbanks to upscale, organised retail destinations, luxurious hotels, and resorts. The company's footprint extends beyond Gurugram, with properties dotting the landscapes of Haryana, Punjab, and Uttar Pradesh. Moreover, their expansive land banks in Andhra Pradesh, Tamil Nadu, Goa, and Maharashtra are a testament to their pan-Indian presence.
The Philosophy Behind Experion Developers
Every brick laid and every design conceptualised resonates with Experion's vision. Their motto, "The Positive Side of Life", isn't just a tagline. It's an ethos that permeates every facet of their business operations. Whether it's the serene environs of Experion Windchants & Experion Westerlies in Gurugram, the contemporary finesse of Experion Capital in Lucknow, or the sublime beauty of Experion Virsa in Amritsar, each project is a labour of love, dedication, and unparalleled expertise. It's a promise to bring aspirational living spaces that aren't just houses but homes that echo with warmth, comfort, and luxury.
Experion Noida Symbolism in Branding
A glance at Experion's Noida logo offers insights into its core values. The inverted 'V' signifies relentless growth and the quest for upward mobility. The tick mark isn't just a design element; it symbolises positivity and righteousness, ensuring every step is in the right direction. The palette is thoughtfully chosen, with green symbolising prosperity and growth and blue reflecting the company's unwavering professionalism.
Experion Vision for Tomorrow
At Experion, the future is not just about constructing buildings but building lasting relationships. Their vision is crystal clear – to deliver positive, engaging, and memorable experiences to every patron and partner. With a continuous emphasis on product design and process innovation, the company operates with utmost integrity and transparency, setting benchmarks for others.
Your journey with Experion Noida isn't just about finding a home and discovering "The Positive Side of Life." With Experion, you're investing not just in property but in a legacy.
The project is located in close proximity to the city's bustling commercial hubs, making it an ideal choice for working professionals. It offers easy access to major corporate offices, business centers, and commercial complexes. This means that residents can save precious time and avoid the hassles of commuting long distances to work.
The location also offers easy access to some of the best schools and educational institutions in Noida. Parents can rest assured that their children will receive the best education and opportunities for growth and development.
In terms of healthcare facilities, Experion Sector 45 Noida is located close to some of the top-rated hospitals and medical centers in the city. This means that residents can access world-class medical facilities and services in case of any emergencies.
The location is also well-connected to other parts of the city through major roads and highways. This ensures that residents can easily travel to different parts of the city without any hassle.
Amenities at Experion Noida Sector 45: Crafting a Comprehensive Lifestyle Experience
Nestled in the heart of Noida, Experion Sector 45 promises a residence and a holistic living experience tailored to all age groups and preferences. The meticulously planned amenities at this prestigious development ensure that every resident finds a corner that resonates with their lifestyle.
Senior Citizen Park: A serene space thoughtfully designed, offering our older residents a peaceful environment to relax, socialise, and engage with their peers.

Meditation Pods at Experion Noida 45: Experience inner peace in these specially curated zones. The meditation pods are an oasis of calm, letting residents connect with their inner selves amidst the hustle and bustle.

Amphitheatre: A dynamic space for cultural events, performances, or simply a relaxed evening under the stars, the amphitheatre is designed to be a hub of community activity.

Multiutility Games Area at Experion Noida 45: Whether you're a sports enthusiast or looking for a fun weekend activity, this versatile area caters to numerous games and sports, ensuring there's something for everyone.

Tot Lot Area at Experion Noida 45: A haven for the little ones, this area is brimming with playful elements, ensuring our younger residents have a fun, safe, and engaging environment.

Active Recreation Zones at Experion Noida 45: These zones are tailored for those who lead an active lifestyle, offering a mix of activities that ensure never-dull moments.

Passive Recreational Zones: Perfect for those who seek a leisurely pace, these areas are designed for relaxation, contemplation, and savouring the serene surroundings.

Open Air Gym at Experion Noida 45: Fitness enthusiasts will discover this innovative concept. The open-air gym merges the best workout equipment with the freshness of the outdoors, invigorating every workout session.

Retail Convenience at Experion Noida 45: Residents must not venture far for daily necessities. The community is equipped with retail outlets that serves to a wide range of needs, from everyday essentials to salons and chemists. Convenience is at the forefront of the Experion Noida 45 lifestyle.

Dining Experiences at Experion Noida 45: Gourmet dining is just steps away. With restaurants offering diverse cuisines, every meal within Experion Noida 45 feels like a culinary journey.

Fitness Hub at Experion Noida 45: The state-of-the-art gym ensures residents can maintain their fitness regimen without compromise. With modern equipment and tailored zones, it's a fitness enthusiast's paradise.

Sports Facilities at Experion Noida 45: Sports lovers are in for a treat with multiple international-standard courts for badminton, basketball, and more. Engaging in your favourite sport is made easy at Experion Noida 45.

Club Games at Experion Noida 45: Beyond the courts and gym, the club offers indoor recreational games. Whether it's table tennis, billiards, or chess, Experion Noida 45 ensures entertainment and leisure are always within reach.
The Five-Tiered Security Fortress of Experion Noida
In today's ever-evolving urban landscape, security is paramount for homeowners and developers alike. Recognising the critical importance of safeguarding its residents, Experion Noida introduces a comprehensive five-tiered security system, setting a benchmark in residential safety standards.
Perimeter Security: An unbreachable first line of defence, the perimeter is secured with high walls, intelligent fencing, and continuous surveillance, ensuring no unauthorised access or breach.
Entrance and Exit Security Checkpoints: Professionally trained security personnel operated every entry and exit point.Equipped with state-of-the-art tools and technology, like facial recognition and license plate readers, to monitor and regulate the movement of people and vehicles.
24/7 CCTV Surveillance: Strategically placed high-definition CCTV cameras cover every nook and corner of the project. This continuous surveillance ensures real-time monitoring and immediate response to any unusual activity.
Smart Home Security: Each residence within Experion Noida is equipped with modern security systems. These include video door phones, intrusion alarms, and panic buttons, ensuring residents can raise the alarm during emergencies and receive rapid assistance.
Dedicated Security Personnel: Apart from the entrance and exit checkpoints, dedicated security teams patrol the premises regularly. These teams are trained to handle emergencies, ensuring assistance is always close.
With these layers of security in place, Experion Noida promises luxury comfort and the peace of mind that every resident deserves. The five-tiered approach ensures that safety is never compromised, making it a haven for its residents.
Unparalleled Amenities at Experion Noida 45: A Lifestyle Beyond Expectations
In the contemporary world of urban living, what defines a residence is not merely its structural design but the holistic experience it offers to its inhabitants. Experion Noida 45 is a testament to architectural brilliance and embodiment of how modern living should feel – replete with conveniences, luxuries, and leisure avenues.
The amenities at Experion Noida 45 transcend the ordinary. Every facility – strategically located retail outlets ensuring that daily essentials are always within arm's reach, to the gourmet dining experiences waiting to tantalise the taste buds, has been designed with the resident's lifestyle in mind. Fitness enthusiasts can rejoice in the state-of-the-art gym. At the same time, sports aficionados have a surfeit of options, from badminton to basketball, ensuring that one's passion for the game always stays strong. The club games, too, are a nod to those seeking indoor leisure and entertainment options, ensuring that every moment spent within the premises is one of engagement and enjoyment.
But it's not just about the tangible amenities. It's about the ambience, the vibe, and the sense of community these facilities foster. It's about the laughter that resonates in the play areas, the peaceful contemplation in the meditation zones, and the camaraderie in the sports courts. It's about the promise of weekends well spent, evenings of relaxation, and mornings of rejuvenation.
In essence, Experion Noida 45 reimagines the concept of residential living. It brings a blend of utility, luxury, and recreational spaces to the fore, ensuring that life here is not just lived but celebrated. For residents of Experion Noida 45, these amenities are not mere additions but are interwoven into their daily tapestry, elevating each day into an experience of comfort, convenience, and luxury. It's more than a residence; it's a lifestyle statement.
Layout
Delving Deeper into the Premium Residences of Experion Noida 45
Expansive Balconies at Experion Noida 45: The residences are graced with 6ft wide balconies accompanying every room, serving as an idyllic relaxing spot. These balconies promise serene mornings and tranquil evenings, overseeing the city's vibrant landscape.

Thoughtfully Designed Wardrobe Spaces at Experion Noida 45: Ensuring an uncluttered lifestyle, Experion Noida 45 meticulously separates wardrobe spaces from the main bedroom areas. This provision guarantees residents ample space for personal activities and a decluttered environment.

Superior Carpet Area at Experion Noida 45: Experion Noida 45 embraces an intelligent design philosophy. The living spaces are tailored to maximise the carpet area, providing approximately only 25% loading, a testament to the project's commitment to offering spacious homes.

Varied Apartment Sizes at Experion Noida 45: The project presents 3.5BHK units covering 2800 sq. ft and larger 4.5BHK configurations spanning 3300 sq. ft. These sizes cater to diverse family needs, reflecting a blend of luxury and functionality.

The Innovative ".5" Space Concept at Experion Noida 45: The unique ".5" space in the 3.5 and 4.5BHK units is a masterstroke by Experion. This versatile space can be transformed into a dedicated pooja room, a study, additional storage, or even an extended dining area catering to individual family preferences.

Exclusive Residency at Experion Noida 45: The project offers just four premium units per floor, ensuring exclusivity and a sense of privacy for each resident.

Elevate Your Movement with Experion Noida 45's Lifts: Each tower at Experion Noida 45 is equipped with six lifts, ensuring swift movement for residents. The presence of two staircases further adds to the convenience, offering easy accessibility throughout the tower.

Grandiose Entrance Lobbies at Experion Noida 45: First impressions are lasting, and Experion Noida 45 ensures it's a grand one. The double-height entrance lobbies exude opulence, welcoming residents and guests into luxury and elegance.
Experion Noida 45 redefines luxury living by meticulously weaving in these standout features. The project harmonises luxury, space, and functionality, promising residences that cater to modern-day demands while setting a benchmark in architectural excellence.
Discover the Gold Standard of Layouts at Experion Noida
In the rapidly evolving landscape of upscale living, the layouts of Experion Noida stand as a testament to architectural ingenuity and efficient space utilisation. Each design element in Experion Noida 45 is crafted with a vision, balancing luxury and practicality. These layouts don't merely offer rooms; they present sanctuaries where memories are forged and dreams are nurtured. From expansive balconies that provide a panoramic view of the city to versatile ".5" spaces tailored for individual preferences, every detail resonates with the promise of an elevated lifestyle. The double-height lobbies, spacious wardrobe areas, and strategic positioning of units for optimal privacy underline Experion's commitment to delivering experiences, not just homes. As Noida ascends in the hierarchy of real estate destinations, Experion Noida 45 emerge as the epitome of luxury living, reimagining urban habitats with a blend of aesthetics and functionality. Indeed, these layouts herald a new era of abundant living in Noida, setting benchmarks many aspire to but only some will achieve.
Experion Sector 45 Noida, the upcoming luxury residential project, boasts of a well-planned and thoughtfully designed masterplan. The project is spread across a vast expanse of land and is designed to provide residents with a luxurious living experience.
Experion Noida 45 Total Area:
The project is spread over 4.5 acres, giving more space for luxury, comfort and exclusivity.
Experion Noida 45 Towers
: 
Dive into the heart of luxury with two exclusive towers that elevate the living standards in Noida.
Experion Noida 45 Green Euphoria
With around 82% of the total area dedicated to open and green spaces, breathe in a lifestyle surrounded by nature's serenity.
Experion Noida 45 Central Green Landscape Spanning approximately 2.5 acres, the central green space is accentuated with unique elements like panchtatva pathways and a picturesque flower bay.
Lift Efficiency at Experion Noida 45 Each tower has five state-of-the-art lifts, including a dedicated service lift, ensuring swift mobility for all residents.
Exclusive Living at Experion Noida 45 With approximately 300 units, exclusivity and privacy have become synonymous with living here.
Experion Noida 45 Grand Entry Welcoming residents and guests is a modern, expansive entry gate that opens onto a 45-meter-wide road, symbolising grandeur from the beginning.
Artistic Impressions at Experion Noida 45 Entrance Adorning the entrance is a contemporary stone 3D wall, showcasing modern art that resonates with the project's aesthetic vision.
Child's Paradise at Experion Noida 45 Children have a dedicated outdoor play area and an indoor section within the clubhouse. The podium-based design ensures kids play safely, free from vehicular movement.
Experion Noida 45 Step Garden Oasis Centered amidst lush greens and flanked by towering trees, the step garden is a haven for nature enthusiasts.
Experion Noida 45 Tower Hospitality: A centralised drop-off area for both towers enhances convenience, making arrivals and departures smooth and hassle-free.
Poolside Leisure at Experion Noida 45 Apart from the main pool, there are dedicated sections for leisure and children's pools, promising refreshing moments for all ages.
Experion Noida 45 Clubhouse: A Blend of Luxury, Convenience, and Leisure
Spread over 30,000 square feet, the clubhouse is a testament to opulence and world-class amenities. International brand affiliations uplift the experience, featuring a restaurant, business meeting rooms, spa & sauna, coffee café, kids' play area, crèche, guest rooms, and retail shops.
Dive into an environment where every detail is crafted for an opulent experience. At the heart of Experion Noida 45 lies its state-of-the-art clubhouse, a hub for relaxation, business, and recreation. Food enthusiasts can satiate their culinary desires at our gourmet restaurant or grab a quick brew at the coffee café. For the business-oriented, our well-equipped meeting rooms ensure that work seamlessly blends with luxury. Dive into relaxation at our spa & sauna, designed to rejuvenate your senses. Families will find a haven for their little ones with a dedicated kids' play area and a crèche, ensuring fun and safety go hand in hand. For guests, our exquisite guest rooms provide a plush stay, while our retail shops offer a curated shopping experience right at your doorstep. At Experion Noida 45, we have redefined the club experience, ensuring that every moment is the pinnacle of luxury and comfort.
Experion Sector 45 Noida: The 42-Story Architectural Marvel Redefining Noida's Skyline
Experion Sector 45 Noida is a testament to modern architectural brilliance in the heart of one of India's fastest-growing cities. These 42-story architectural marvels don't just touch the city's skyline – they reshape it. Every facet of the design exudes luxury, innovation, and a commitment to excellence, solidifying Experion's reputation as a leader in real estate development. As Noida continues transforming into an urban oasis, these iconic towers of Experion Sector 45 will undeniably serve as a beacon, drawing the eyes of residents and visitors alike and setting a new benchmark for high-rise luxury living.
Experion Noida 45 Total Land Area 
Sprawling across a generous 4.5 acres, Experion Noida 45 is more than just a residential enclave; it's an expansive haven offering its residents ample space to breathe, grow, and thrive. Nestled in the vibrant heart of Noida, this vast expanse stands as a testament to Experion's commitment to providing a harmonious blend of open green spaces and top-tier infrastructure. Such a significant tract of land in a rapidly urbanised city underscores the value and luxury the development promises its discerning inhabitants.
Unveiling the Grandeur of the Experion Developers' Upcoming Project Noida Sector 45
In the panorama of urban development, few projects carry the weight of vision, innovation, and meticulous planning as Experion Noida 45's master plan does. As we've navigated through its intricacies, it's evident that this is not merely a housing venture but a grand symphony of architectural excellence, modern amenities, and nature's embrace. The essence of Experion Noida 45 lies in its ability to harmonise the dynamic needs of contemporary urban dwellers with an environment that speaks of reposefulness and elegance. The vast expanses of greenery, state-of-the-art facilities, and careful attention to safety and comfort reveal a project envisioned with passion and executed precisely. For prospective homeowners, Experion Noida 45 isn't just an address; it's a testament to life's finest luxuries and comforts. As the horizon of Noida's real estate continues to expand, this master plan stands tall, not just as a benchmark for others but as an embodiment of what a holistic and luxurious living experience should indeed be.
Dive into the comprehensive pricing and payment landscape of Experion Noida 45. Seamlessly balancing competitive pricing with convenience, the project offers both Construction Linked Plans and the judiciously structured 30:30:40 plan. Navigate your financial journey with tailored options that align with your aspirations and means.
Experion Sector 45 Noida: An Insight into Pricing and Payment Plans
Anticipated Launch Price for Experion Noida 45 Experion Sector 45 Noida is gearing up to launch with a projected price of approximately 16,000 PSF.
Price Analysis: Experion Noida 45 vs. Recent Noida Launches When juxtaposed with recent real estate ventures like Godrej Tropical Isle at Sector 146 at 14500psf and Max Estate 128 at Sector 128 at 17000psf, Experion Noida 45's proposed pricing appears to be fiercely competitive.
What's Included in Experion Noida 45's Base Selling Price? The Base Selling Price (BSP) for Experion Noida 45 is poised to encompass critical costs such as car parking. Additionally, there's speculation that the club membership fees might be bundled into this rate.
Government Charges for Experion Noida 45 The inclusion of governmental fees like GST and IFMS in Experion Noida 45's price has yet to be finalised. Potential buyers should keep their ears to the ground for more detailed information in the upcoming days.
Experion Noida 45 Expected Payment Plans
Construction Linked Payment Plan (CLP): Under the CLP mode for Experion Noida 45, investors will initially pay 10% when booking. Subsequently, around 30% of the total cost will be settled within 120 days post-booking. The ensuing payments, which could be either in 10% or 5% increments, will be aligned with specific construction milestones or slabs. The final 10% is due upon possession.

30:30:40 Payment Structure: Opting for the 30:30:40 scheme for Experion Noida 45, buyers would be required to pay 30% within the first 120 days post-booking. The next instalment, constituting 30% of the property's price, will be due upon the completion of the superstructures. The remaining 40% will be given at the time of possession.
A Win-Win for End Users and Investors Alike
"Experion Sector 45 Noida has meticulously curated a pricing and payment structure that speaks to the discerning investor in the dynamic realm of real estate financing. The project not only offers competitive pricing, mirroring the stature and promise of its offerings, but also presents flexible payment plans, a testament to its commitment to consumer-centricity. As we delve deeper into the financial intricacies of home-buying, it becomes evident that Experion Sector 45 Noida has transcended traditional boundaries, crafting a financial pathway that resonates with both logic and luxury, catering adeptly to both end users and wise investors; this strategic financial approach reaffirms its position as a vanguard in the Noida real estate domain, making it not just an architectural marvel but also a financially astute investment."
Toilets:
Floors: Fitted with premium quality anti-skid tiles to ensure safety and elegance.

External Doors & Windows: Crafted with sturdy and sleek aluminium or UPVC frames designed to ensure durability.

Tile Cladding: Tiles extend to a height of 7′-0″ on all sides, adding an element of sophistication.

Ceiling: Equipped with a moisture-resistant false ceiling, complemented by a coat of acrylic emulsion paint.

Internal Doors: Feature moulded or laminated door shutters, bringing a blend of style and durability.

Inner Walls: Adorned with acrylic emulsion paint in a tasteful colour to complement the ambience.

Fixtures & Fittings: All are sourced from renowned brands, ensuring functionality and style.
Kitchen:
Floors: Laid with premium quality vitrified tiles, offering a mix of durability and aesthetic appeal.

External Doors and windows: Built with UPVC or aluminium frames, ensuring longevity and style.

Internal Walls/Ceiling: Designed with engineered stone or tiles extending 2′-0″ above the counter, capped with OBD paint.

Fixtures & Fittings: Features a modular kitchen setup complemented by granite or engineered stone countertops and a stainless-steel sink.

Hardware: Premium brands like Blum/Hettich or their equivalents are chosen for reliability.

Drawers & Cabinets: Furnished with soft-closing banks and shutters, adding a touch of modern convenience.

Miscellaneous: The kitchen has a chimney, hob, microwave, OTG, and waste crusher, all sourced from trusted brands.
Every aspect of Experion Noida 45's basic specifications, whether in the toilets or the kitchen, reflects a commitment to luxury, quality, and functionality.
Experion Noida 45: Advanced Electrical, Plumbing, and Automation Features
Electrical:
Wiring: All electrical wiring is thoughtfully concealed to ensure safety while retaining the aesthetics of the interiors.

Power and Light Points: Provisions for adequate light and power points are meticulously planned across the living spaces.

Outlets: Telephone and TV outlets have been strategically placed in the living, dining, and bedrooms to cater to modern connectivity needs.

Switches and Safety: Moulded modular plastic switches, the setup prioritises safety with protective MCBs.
Plumbing:
Internal Systems: All internal plumbing comprises durable CPVC/Composite materials.

External Systems: All external plumbing utilises UPVC to ensure longevity and resistance against external elements.
Home Automation:
Application Control: Equipped with a sophisticated home automation system that can be controlled via an application.

Security Features: A state-of-the-art video door phone coupled with an intelligent door lock ensures residents' safety.

Room Controls: Residents can effortlessly control lighting, fans, and AC with ON-OFF functionality in all rooms.

Safety Sensors: The system includes a gas leakage sensor in the kitchen and occupancy sensors in washrooms, ensuring a safe and intelligent living environment.
Concluding Insights on Experion Noida 45 Specifications
The specifications offered by Experion Noida 45 don't merely aim to meet the industry's standards but earnestly strive to surpass them. With meticulous planning and attention to detail, these specifications reflect the developer's commitment to ensuring that residents enjoy an elevated standard of living. From the choice of quality materials in plumbing and electrical installations to the state-of-the-art home automation features, every facet underscores the ethos of luxury and innovation that Experion Noida 45 stands for. In Noida's competitive real estate landscape, these specifications set a benchmark, reinforcing Experion Noida 45's position as a beacon of superior craftsmanship and thoughtful design.
Unique Selling Points of Experion Noida 45
Experion Noida 45's Innovative Podium Design: Taking architectural innovation to new heights, Experion Noida 45 debuts as Noida's first 4-level high podium-based project, redefining the city's skyline.

Tech-Savvy Living at Experion Noida 45: Embracing the latest technological advancements, Experion Noida 45 showcases homes integrated with state-of-the-art home automation, offering residents a taste of next-gen luxury.

Experion Noida 45: Exclusivity and Spacious Living: Unlike conventional crowded residential spaces, Experion Noida 45 has been meticulously planned with just two towers, ensuring ample space and an exclusive ambience for its inhabitants.

The Experion Noida 45's Versatile .5 Space Advantage: The ingeniously introduced ".5" space in Experion Noida 45's residences is a testament to thoughtful design. This additional space can be tailored to multiple purposes, adding a unique touch to every home.
Opulnz Abode takes an existing view of luxury and makes it wholesome and life changing through new details and innovations.